From Surviving to Thriving:
Create Your Sustainable, Home Management System
With a Proven 7- Step Franchise Formula Applied To The Home
Without Mom doing everything, endlessly surfing Pinterest for a new chore chart, or losing your patience in the process!
What is this all about?
Thank you for stopping by and checking out this course. Sometimes, a video explanation can convey the course better than a landing page. By watching this introductory video, I know you will be able to decide to take the next step with me. 
If you're a mom dealing with burnout, doing everything in the home, or a parent looking to achieve a sustainable home management system and get the whole family on board, you already know it's time to reclaim your life!
As a busy mom, you understand the importance of efficiency, but true effectiveness goes beyond mere tasks. Often, we focus on getting things done at the expense of our time, sanity, and well-being, inadvertently hindering our family's growth in the process. Just as the study habit complements academic success, the work habit is its counterpart. By doing everything for our loved ones, we unintentionally impede their academic journey. This transformative system not only benefits your family's dynamics but also nurtures valuable life skills. If you're ready to lead by example, achieving both efficiency and effectiveness, then welcome to a life-changing journey that empowers you to manage your home like never before. Join us today and pave the way for a harmonious, thriving family life!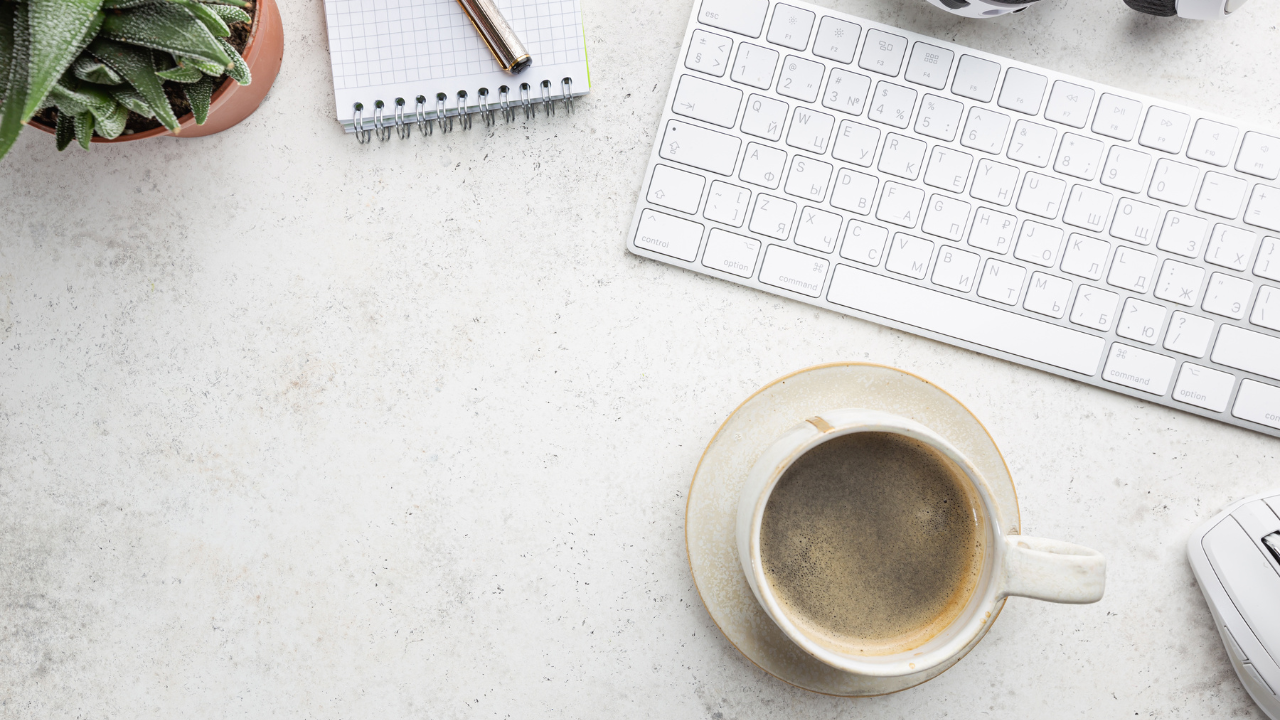 J.Y
"This is an amazing course! Karen breaks things down simply to give you a system to have a happier, healthier home for everyone. Yay! This course is for anyone, even if you work full-time or don't homeschool. All busy moms can benefit from her system and tips. Highly recommend!"
L.R
"This course came just at the right time. My home life was a mess, my mind was a mess, my family was a mess. I didn't know where to turn I was literally at a breaking point.
Then came Karen and her Godly wisdom and what a fantastic blessing it has been to me and my family! The stuff I have learned is beyond powerful! The way she breaks everything down so it's easy enough to understand and put into action yourself. I can't explain the difference it is making in our lives. I will forever be grateful for this. I will use this to teach my kids and others who need the help also.
I 100 percent recommend this course to all families out there because this stuff is life changing for real!!!
Thank You Karen for taking your precious time to create such a course to help families like mine. We are forever grateful."
By the end of this program,
you will have…
A "Home Franchise" Prototype Customized For Your Family

No matter your family size, you will create a custom plan from scratch using the 7-step formula, considering your goals and vision to achieve them and more! Included are 5 Modules with 19 videos plus tech tutorials

There is no such thing as perfection; every system can continuously be tweaked and improved. You will learn the 3-step franchise process that truly makes this model sustainable for the long haul

People and Relationship Skills To Influence Your Loved Ones In a Positive Way

You will learn how to build confidence and motivation in others and change YOUR mindset to create a long-lasting, trickle-down effect
How to Run Your Home Like a Franchise is excellent! In the beginning, what drew my attention was that Karen's husband was the one prompting her to tell other wives and mothers about the program. Hey…happy husband? I'm sold! But really, there are so many benefits to this course. Karen often says, "Where focus goes, energy flows." It is obvious that Karen has put a LOT of focus into making this program the best it can be. She has thought of just about everything, and she has organized that "everything" into a manageable, doable, flexible program. YES, it will take some work on your part to get this going. But since when have we homeschool moms been afraid of work? Especially when a little work up front makes things easier down the road! Don't believe me? Just automate one meal a week on what is usually your busiest day…you will literally feel the relief. Then there is the added benefit of increasing the independence and capabilities of our children. In a world where 16-year-olds don't know how to sweep a kitchen floor, YOUR kids will stand out because of their capabilities and confidence. As Karen says, independent study habits (RC) are one side of the coin, and good work habits are the other. GET THIS PROGRAM! It'll repay you over and over.
Jen C.
Watch The Introduction Here
This video explains the fatal assumption that every small business owner makes and how this also applies to every mother. This course is not about adding a new chore chart or creating a different cleaning schedule; it's about changing the module from the ground up.
Hi, I'm Karen.
This system was born out of necessity when I had a stroke during my 6th pregnancy. My way of running things was no longer sustainable, as I was dealing with significant hurdles that probably contributed to my health. Little did I know the solution was in a business book. I recognized myself as a small business owner and knew I needed to shift to a franchise model. The results were terrific. A well-run, peaceful house that could run with or without me, helping kids with excellent work/study habits, and a happy mom and dad! I created this course to bring the same results to you and save you time, money, and sanity!
Karen Rodriguez
V.P
"I was thrilled when Karen announced this course. Everytime I watched her videos, I always thought I need to know how she runs her household so smoothly with so many children. I was drowning with just two children. This course was truly an answer to prayer. I feel like I have hope again and see the light at the end of the tunnel. I don't have to be overwhelmed and do everything myself! Thank you Karen for sharing these insights."
A.Y
"As I went through the course, I was reminded that not only are my children part of the "staff" to run our home but they are also the "customers" sure, we all have a job to do but I also want our home to be the place they want to be most. A lovely, safe, clean, organized and happy place that facilitates growth in holiness. The mindset part was so helpful. I think sometime I get caught up in just getting everything done that I forget who we're running the home for."
T.P
I was super excited when i found out about this course and knew it was something I needed to do! For a while I've been feeling flustered, overwhelmed and tired of living chaos. After having my fifth daughter and moving i knew it was the perfect time to implement a new program. This is just more than a program though this is truly life changing in so many ways! Karen breaks down everything so simply and includes everything you need to succeed. I know Karen has worked so hard and put so much time in to this and you can tell! She includes templates and breaks down everything so it's not overwhelming . I'm so excited to implement this in our life and sit down and get my binder put together ! Thanks you so much Karen for this program i know it's going to change so many lives forever the better! I know me and my girls are going to be so much more productive and this will bring more peace into our home!
M.N
I have been married for 18 years. My oldest is 16 years old. Had I had a lot of this information when I first got married, we would have avoided many conflicts in our first several years of marriage. Putting some of these practices and ideas into place has already revolutionized our home in the last week in how we look at things, organize things and set out to run our home smoothly. The step by step instructions take some time, but using the resources she gives makes the process simple. If your home or your homeschool has chaos in it, I would highly recommend this course! If you have multiple children, I would highly recommend this course! If you are a beginning homeschooler, I would highly recommend this course! If you are burnt out of house cleaning and doing everything for everyone in your family, I would highly recommend this course!
B.L.S
This course has been so useful for me. It motivated me to organize and streamline our home. We are spending the same amount of time doing chores but we are now much more efficient and thorough. A lot of what has been holding me back is the time spent planning meals, chores, or just what to do next. Now that I have a procedure manual I longer waste this precious time! We all know what is expected each day and I have more freedom to think about other projects or plans. My kids also seem happier because they know what to expect and my littles are proud of their contribution to the family. My littles also feel more secure seeing a daily schedule and knowing what comes next. Thank you for sharing this course. I can't wait to fine tune my procedure manual and improve our system even more! Having procedures in writing is a daily blessing. Thank you Karen!
What's Inside Mom's Guide: Effortlessly Managing Your Home with a Franchise Touch
Module 1
Introduction To The Fundamentals
Module Description: This section covers the basics we need to understand before changing our mindset for good. We learn the fatal assumption and the three typical phases that plague every business and household.
Module Highlights:
Why your current system is not working, and why it will always create conflict

The three stages of growth, that once you see how the business world is so similar to a family, will convince you this is the way to improve
Module 2
The Turn Key Revolution
Module Description: In this module, we learn the turn-key revolution and why it works so well. We will then apply it to your home and set up your prototype.
Module Highlights:
The Turn Key Revolution

The secret behind franchises' high success rate

Six rules you NEED to follow to win

The 3-step process for continual success
Module 3
The Home Franchise Development Process
Module Description: This is the heart of the program on creating your home franchise through a series of steps. You will see how this business/proprietary formula works just as well in the home.
Module Highlights:
A 7-step formula for creating your system

How to get your family on board

How to make an impact through your example

How to effectively delegate according to age and skills
Module 4
The Our House Prototype (The Rodriguez Family Corporation)
Module Description: In this module, we go behind the scenes to see how the Our House Prototype is structured and runs and to see helpful tips.
Module Highlights:
Access to all my templates and forms

The continual feedback loop

To pay or not to pay

Lessons learned
P.W
"This course has helped me to have a better vision to even out the workload across multiple days and family members so that we are all working as a team. Since my children are young, I've plugged the draft schedule I created in the PDF worksheets into a visual format of our daily routine and weekly chore schedule. I posted these visuals so they can see what we need to do each day."
A.W
This course is amazing and not only tells you how to run your home in a very efficient way, helps you set up your very own system, and also includes instructions to get over hurdles that may have held you back from doing things like this in the past due to your identity, beliefs, and values and the story you tell yourself. This is the case with me and I feel like this will be a real breakthrough year for me using this new system!
Enroll in
Mom's Guide: Effortlessly Managing Your Home with a Franchise Touch

 

Today

 
Lifetime Access Guarantee
Take the course at your own pace whenever it works with your schedule. There's no pressure to hit a deadline or finish everything within a set amount of time. And with lifetime access, you can refer back to the course and watch it as many times as you'd like! As long as Our House exists, you'll have lifetime access to all the videos, resources, and updates!
Frequently Asked Questions
DO YOU OFFER ANY REFUNDS OR GUARANTEES?
HOW IS THIS COURSE DIFFERENT THAN YOUR FREE FIVE-DAY CHALLENGE?
IS THIS A LIVE OR PRE-RECORDED COURSE?
WILL I HAVE ONE-ON-ONE SUPPORT?
HOW LONG CAN I ACCESS THE COURSE FOR?
DOES THIS COURSE INCLUDE SUBTITLES OR CLOSED-CAPTIONS?
This course and its bonuses give an in depth overview of how to effectively do it all. The editable files make it a breeze. I feel like I got my whole life organized now!
- T.H
Still thinking about it?
How to know if you're ready to meet me inside the course.
You see bad behavior that you have let slip for too long and now don't know how to change

You yell; you are unhappy, stressed out, and overwhelmed

You see criticism of your home management as a personal attack

Your identity solely relies on your home life

You have a hard time controlling your emotions and hormonal mood swings

You're tired of doing everything in the home but can't let anyone else help you

You are a perfectionist and can't find a way to stop the treadmill
I can't wait for you to join "Mom's Guide: Effortlessly Managing Your Home with a Franchise Touch!
These strategies changed my life and all those in our home. 
My husband often tells me how much he enjoys the children's company, and he can't wait to get home in a world where all his coworkers complain about their wives and kids. I attribute a large part of this system to encouraging helpful, hard-working, positive kids. We genuinely have a team spirit that fosters connections and good relationships.
To think the answer of the nitty gritty 'how-to' was found in a business book of all places, but it works! I just needed a different perspective, to think outside the box and follow a proven, successful module. In this course, I will show you how I applied it to the home, and you can too! I hope to save you countless hours, money, and sanity!
Karen R.